Nick_A

wrote:

↑

Tue May 05, 2020 7:23 pm

..so best all round solution would be to accept things exactly the way they are, like it's not like you can change the external, change comes from within ...and since you're already here born into this place, then best just to dance yourself silly, that or just laugh like you've never laughed before, it's the best medicine yet, cures just about every problem and ailment that happens to be weighing heavy on your mind.

.

"The supernatural greatness of Christianity lies in the fact that it does not seek a supernatural remedy for suffering but a supernatural use for it." Simone Weil

I have to agree with Simone here. An individual can change and if it does we react more realistically to the external world as we become aware of its purpose..
Me too, consider me a changed man now ...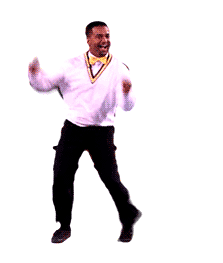 and just see how you treat that ...
Nick_A

wrote:

↑

Tue May 05, 2020 7:12 pm

I disaagree with your hypothesis that laughter is the best alternative. Nothing changes. When laughter dies down its opposite and the violence it produces becomes dominant

Like most you concern yourself with the quality of subjective interpretations of expressions as in art for example. Yet how many ever contemplate the quality of impressions the human organism takes in or even know what it is? Expressions or impressions?

A person can change when the quality of impressions they receive can also change. How many have ever thought seriously about what it means? But when only the quality of expression changes form, nothing really changes and the best society can do is dance in futility as we turn in circles proving ignorance is bliss.
and of course you do not agree ...cause everything seems to have to be "serious" with you, mr Grumpy,
and please give me proof that that changes anything, except for back issues and a grumpy attitude? (cause trust me, I have been there)
but I already told you that is ok too...inc my best wishes to you.
Mr Grumpy is part of the 7 dwarfs you know? and loved too, just like any other, not dispite of, or anything ...just by allowing everyone to be (as much as possible)
Since you turned away a dance, no worries,
a big kiss from me, cause I simply know you care as well ...you just show it your way
https://youtu.be/M1A6VmXkM9E?t=97