seeds wrote: I firmly believe that life continues on for us after death.
Dubious wrote: ...and what would warrant this belief since creating humans is a mass production event.
seeds wrote: That question makes no sense to me.
Dubious wrote: Simple! A momentary ripple...
A ripple?
Come on now Dubious, you can't clarify something that makes no sense with something else that makes no sense.
Dubious wrote: ...followed by an incubation of approximately nine months and another consciousness is born...
Oh wait, maybe you meant this kind of ripple...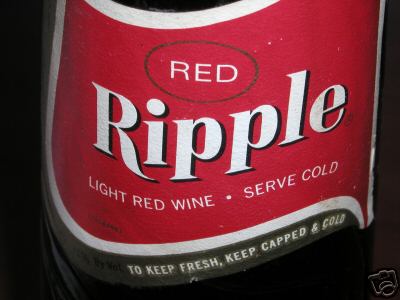 ...given to a prom date.
Then that does make some sense.
Dubious wrote: ...which by merit of being human is destined to be reborn according to your view.
Not "re-born," but simply a completion of the birthing process of which our present state is only "half-way" there, so to speak.
Dubious wrote: But as confirmed by history, God or nature couldn't care less about all your pretty ones. They're a dime a dozen, totally expendable and replaceable. If life weren't so cheap we wouldn't need all the myth and religion to enhance it.
Life only seems "cheap" from our present perspective because we have not been made fully aware of just how valuable it truly is.
(Continued in next post)
_______